Our very own Nathan Chan had the honor of putting his knowledge as a doula and surrogacy supporter to work for BIrth Issues Magazine. Birth Issues is a quarterly publication filled with beautiful birth stories and informative articles about pregnancy, birth, and parenting.
Nathan's article This Time Will Be Different was published in Spring 2018.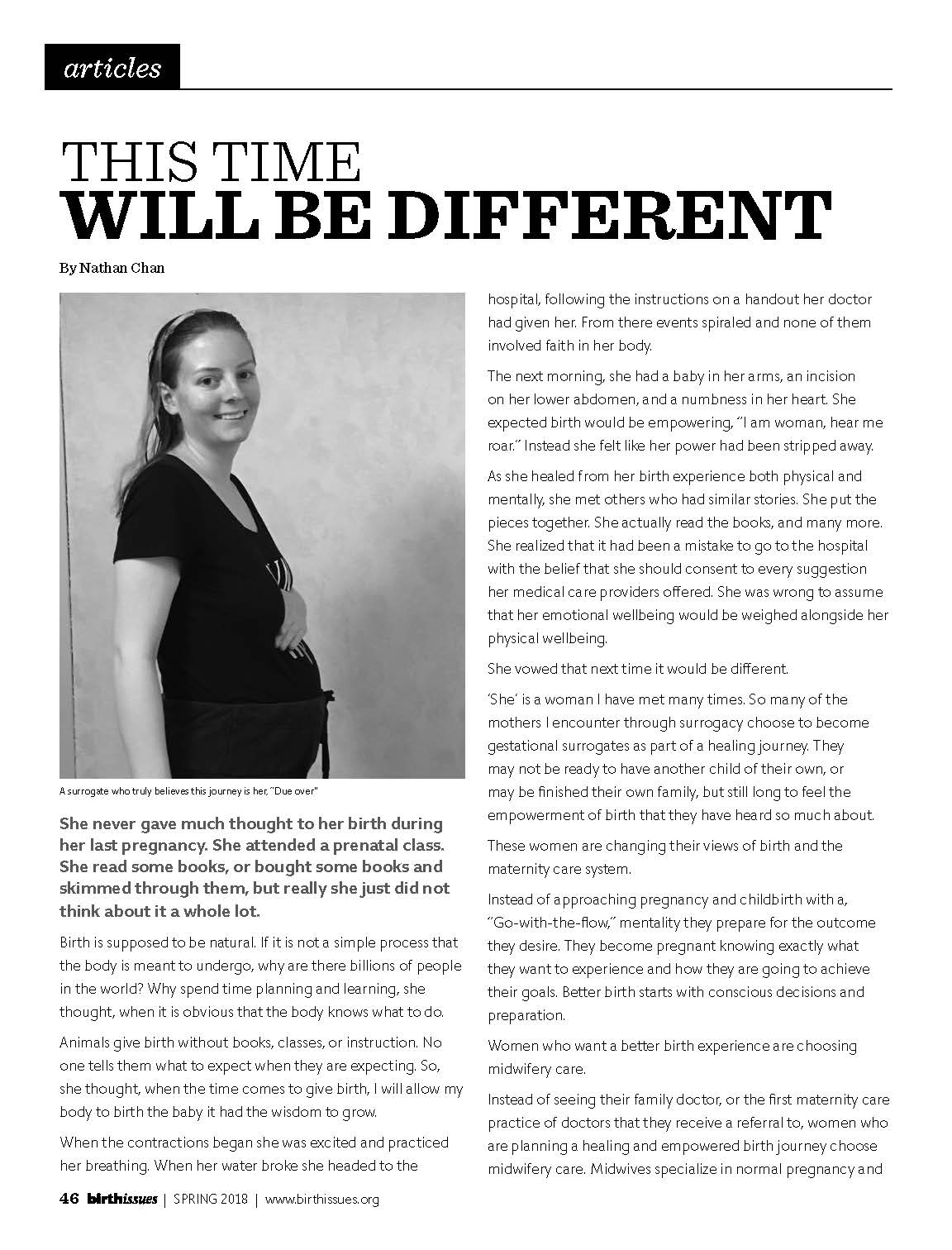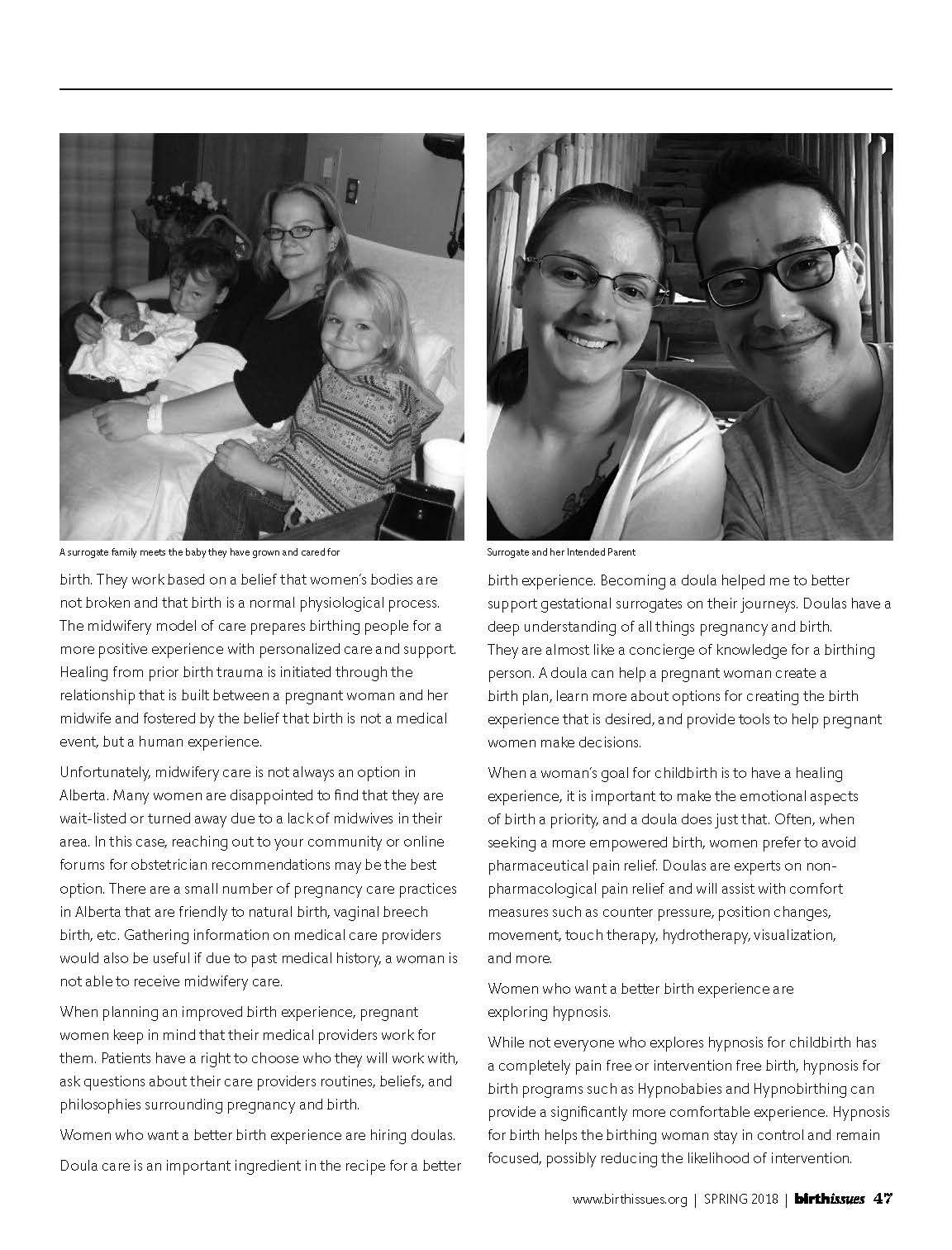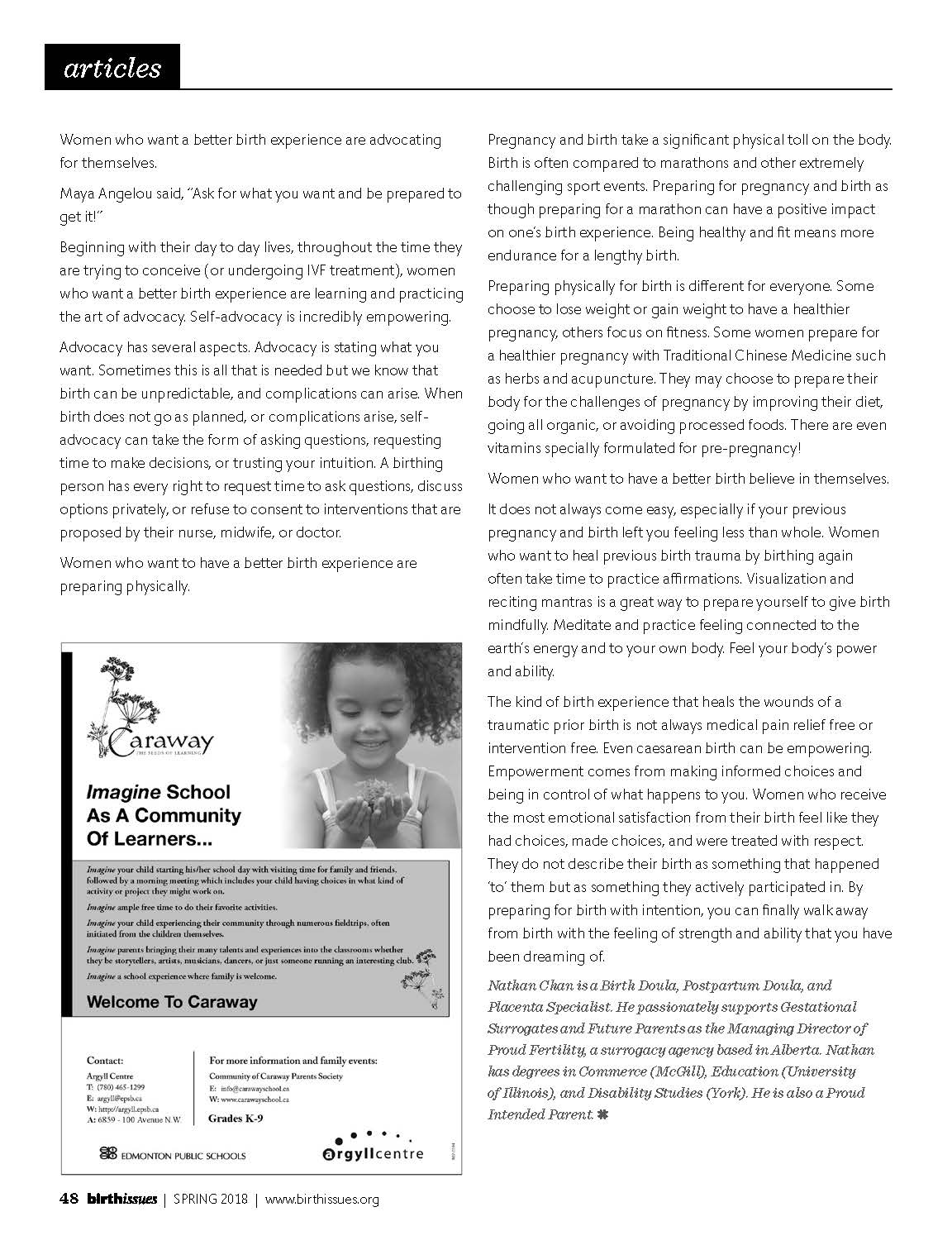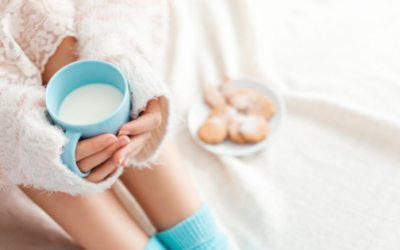 The days following giving birth to my surro-baby continued on as normal. There were birthday parties to be had, school, and kids afterschool activities. I was stuck in this after birth limbo- life had to go on, but how could it? I had a sore bottom, huge, tender breasts, and hormones like a roller coaster ride. Was this what I had expected?
read more