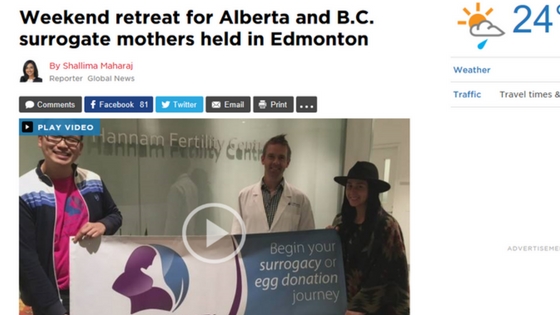 Surrogate mothers from Alberta and British Columbia gathered for a special weekend retreat in Edmonton this weekend.
The goal went beyond relaxation and aimed to shed light on surrogacy while combating the stigmas that surround infertility.
"I genuinely believe that everyone deserves the chance to be a parent," Nathan Chan, managing director, founder and intended parent of Proud Fertility, said.