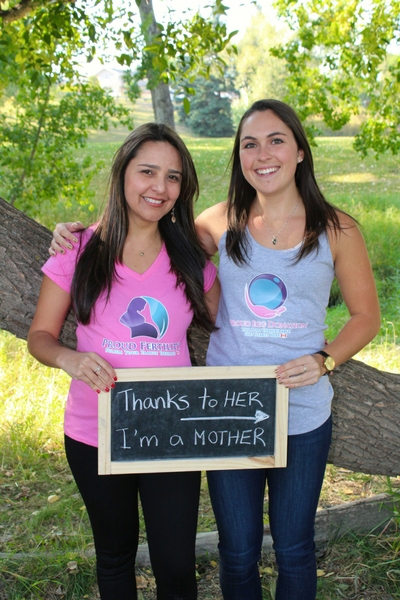 Egg Donation Frequently Asked Questions
It's important that you get the information you need about getting help from an Egg Donor or becoming an Egg Donor.
Here you will find the most common questions we receive from Intended Parents and interested Egg Donors. We know you may have more questions than we cover here. Please contact us with your questions or submit the appropriate contact form:
Proud Fertility is your expert resource for Surrogacy and Egg Donation in Canada.
What medical procedures do I have to undergo to donate my eggs?
Following your screening, you will be required to take hormones to stimulate your ovaries so that multiple eggs will become mature at once. The eggs are retrieved by minor surgery.
How long will the process of donating my eggs take?
From screening to egg retrieval, you can expect the entire process to take about 12 weeks.
Are there risks and side effects involved in egg donation?
Some egg donors describe feeling PMS like symptoms or pregnancy symptoms near the end of their cycle. You experience some tenderness following the egg retrieval.
In very rare cases, the hormones involved in egg donation result in hyperstimulation syndrome. Your fertility doctor will treat you should this occur.
What about my future fertility?
There is no scientific evidence that egg donation reduces your fertility.
We can reassure you that your egg reserves will not be depleted. You have hundreds of thousands of eggs and only about 300-400 are released over the course of your lifetime.
What qualifications do I need to meet to be an Egg Donor?
Ideal Egg Donors are in their 20's and in excellent health. You should not be overweight or underweight. You should not abuse alcohol, use tobacco, or use illegal drugs. Learn more about egg donation qualifications here.
Can I be an Egg Donor if I am on birth control?
Yes. Your doctor will give you instructions for when to stop taking your birth control pills or stop using your birth control method.
If you are using Depo Provera you may need to be off of your medication for a number of months.
Can I become an Egg Donor if I have had a tubal ligation?
Can I donate eggs while I am breastfeeding?
You will need to wait until you are no longer breastfeeding to donate your eggs. We encourage you to begin the egg donation process now though and complete an Egg Donor Interest Form to start the process.
Can I donate eggs multiple times?
You can donate up to six times. You should wait at least 3 months between each donation cycle.
Will I be paid to donate my eggs?
In Canada, egg donation is altruistic, meaning you cannot be paid for your egg donation. You will be reimbursed for all egg donation journey related expenses.
What can I expect after my eggs are donated?
We are the first egg donation agency to encourage known egg donation. Should you and your Intended Parents choose known egg donation you may agree to be kept up to date about whether or not a child is born as a result of your donation. You may also request updates throughout the child's life.
Every egg donation agreement is as individual as the Egg Donor and Intended Parents involved. You will agree to the level of privacy you would prefer prior to donating your eggs.
We welcome all of your questions. Please fill out an Egg Donor Interest Form and we will contact you to discuss your egg donation journey.