You have questions about surrogacy in Canada. We have answers.
The only simple part about becoming a parent through surrogacy is choosing Proud Fertility as you consultancy. We make the entire process smooth and eliminate the complications.
We've put together a comprehensive list of the questions most Intended Parents have when they initially contact Proud Fertility.
These are questions from Intended Parents around the world. We know you have many more than we cover here. Please contact us with your questions or submit an Intended Parent Interest Form for personalized information. We are your experts on Egg Donation and Surrogacy in Canada.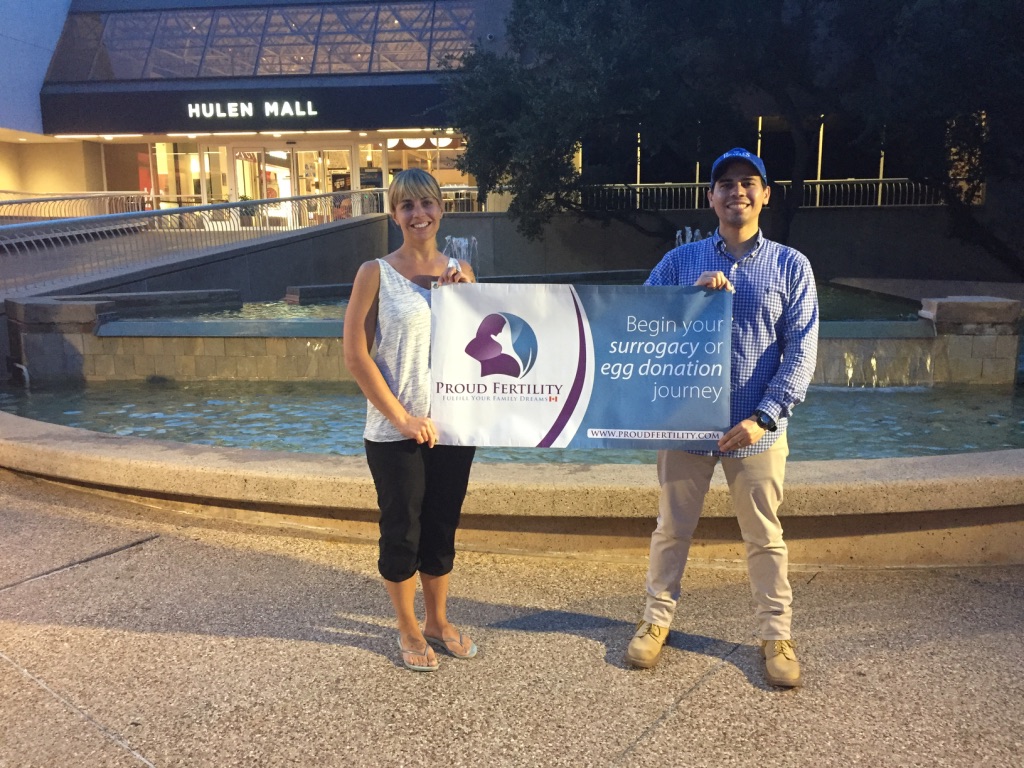 What is third-party reproduction?
Third Party Reproduction is any human reproduction in which DNA or gestation is provided by someone other that the Intended Parents of the child. This includes:
Gestational surrogacy
Egg donation
Sperm donation
Embryo adoption or donation
What is the difference between gestational surrogacy and traditional surrogacy?
Do you work with Intended Parents pursuing traditional surrogacy?
We are in awe of the beautiful gift Traditional Surrogates offer people wanting to grow loving families. Unfortunately, there are legal aspects to traditional surrogacy that cause complications and make the process more challenging. For this reason, we limit our consulting services to Intended Parents seeking gestational surrogacy in Canada.
To learn more about the difference between traditional surrogacy and gestational surrogacy please visit our blog.
Do you work with Intended Parents outside of Canada?
Although Proud Fertility is based in Canada, we help grow families internationally. Our Intended Parents are from all over the world including Spain, Germany, France, Norway, Ireland, Mexico, the United States and here in Canada.
How much does surrogacy cost in Canada?
The costs involved in achieving parenthood through surrogacy can vary widely. We generally suggest Intended Parents plan for expenses of $60,000-80,000 if they do not require the use of donor eggs. For Intended Parents requiring donor eggs, the costs typically range from $70,000 to $100,000. As a Proud Fertility client, the costs will be broken down for your unique surrogacy journey early in the process and prior to making any commitments.
What makes Proud Fertility the right choice for Canadian surrogacy consulting?
We're different right from the heart of our organisation. As the only Canadian surrogacy agency is Canada founded and managed by an Intended Parent, we understand your journey. We know you've likely walked an emotional road and have systems in place to create a professional and supportive process for Intended Parents.
By requiring psychological screening at the consultancy level, we ensure all parties are fit for surrogacy before making a financial and emotional investment in the process. We also insist on Criminal Background Checks and Vulnerable Sector Checks.
As a boutique surrogacy consultancy, we limit the number of Surrogate Mothers, Egg Donors and Intended Parents we work with. It's import to us that each client receives the individualised and personal care they deserve. You can expect our staff to stay up-to-date and attentive throughout each stage of your surrogacy journey.
Do you help same-sex couples and individuals wanting to use surrogacy to build their family?
We are the most diverse and inclusive surrogacy consulting agency in Canada. We believe everyone deserves the chance to become a parent regardless of sexual orientation or relationship status. We've helped many people who identify as non-traditional fulfill their family dreams including, gay couples, single men, and single women. We hold all of the professionals within our network to these same inclusive values.
Why should I choose surrogacy over adoption?
Adoption is a fabulous option for some Intended Parents. We have strong relationships in the adoption community and are so grateful that there are multiple options for people wanting to grow a loving family. Surrogacy is a unique option because it may allow the opportunity for one or both Intended Parents to be genetically linked to their child
Adoption standards and laws are also known to make adoption challenging for Intended Parents that do not identify as heterosexual, married couples. Surrogacy is an ideal option for people that identify as LGBTQ+, as well as older Intended Parents, and single men and women.
How long does it take to arrange a surrogacy?
The length of time it takes to achieve parenthood through surrogacy varies. There are many factors along the way that can increase the amount it takes. You will need some time to find a surrogate that best aligns with your values. Medical procedures, screening, and legal processes will vary widely. We aim to facilitate each step of your surrogacy journey at a speed that is most comfortable for you, to the best of our abilities.
Are all Gestational Surrogates married?
Gestational Surrogates may be married, in common-law relationships, or be single parents, just like Intended Parents!
What medical procedures will I need to have as an Intended Parent?
Each fertility clinic is a little bit different in their processes. If you are using your sperm, you can expect to provide sperm to the fertility clinic. Generally, if you will be using your eggs you can expect to undergo treatments including (but not limited to):
Taking birth control pills or hormone pills
Having blood drawn for testing
Internal (vaginal) and external ultrasounds
Retrieval procedure
Does Proud Fertility assist with known egg donation?
There are numerous benefits to working with a known Egg Donor. Your child will be genetically linked to your Egg Donor and being able to meet the Egg Donor and confirm traits, and health history is invaluable.
We are happy to work with you based on your comfort level and the comfort level of your egg donor. Anonymous egg donation may be the best option for some surrogate families.
Can I choose the number of embryos to be transferred?
In most cases, you and your Intended Parents may choose the number of embryos that will be transferred. We strongly suggest single embryo transfers. Multiple embryo transfers often result in high-risk pregnancies putting the Gestational Surrogate and the babies in danger.
Can Proud Fertility help me with the legal aspects of surrogacy?
Get the answers to your most pressing questions about surrogacy in Canada by reaching out to us today and completing our Intended Parent Interest Form!