Jamie Scoville
Client Care Specialist (Western Canada)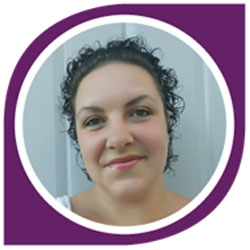 Jamie Scoville, British Columbia
CLIENT CARE SPECIALIST (WESTERN CANADA)
"Don't worry about failures, worry about the chances you miss when you don't even try."
– Jack Canfield
Jamie was born in Vancouver BC. Raised by a single lesbian Mother, she was taught from the beginning that family was the most important thing and embracing the GLBTIPQ community was so natural for her. The oldest of three, she took on a mothering role to help her Mom, and from that she learned to parent her own four children. Her days are filled with life lessons and tons of laughter.
Jamie is a strong advocate for the GLBTIPQ community. She is very active with the community, especially having a child who identifies as GLBTIPQ. Having such strong ties with her family and others in her community fuels her passion to help others have a family of their own.
Jamie strongly believes that everyone deserves to have the chance to be a parent. In 2015, she attempted to carry a child for an older, single Intended Mother. After several attempts, this dream of hers came to an end.
Jamie is a case lead manager over surrogacy and egg donation journeys in Western Canada. She will be receiving her Doula Certification in a few months. Jamie is a valuable Proud Fertility Team member as she wants nothing more than to guide others on fulfilling this legacy she wants to leave behind.