Meagan Graham
Client Care Specialist (Eastern Canada)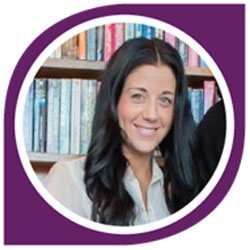 Meagan Graham, Ontario
CLIENT CARE SPECIALIST (EASTERN CANADA)
"Life's most persistent and urgent question is, 'What are you doing for others?'"
– Martin Luther King Jr.
Meagan lives in Toronto with her husband and her eight year old son. Meagan strives to help as many people as she can, she is very loving and cares for every person she encounters. She comes from a very large extended family. This is where all of her compassion comes from. Her family means absolutely everything to her. She plans on having another child of her own within the next few years.
Meagan has Law Enforcement and Social Human Services in her background and has been volunteering at her son's elementary school for the past four years. She has donated her eggs five times, one of them being a known donation. Having someone very dear to her who suffers from infertility, is a very important part of why she began this experience of hers in the first place. Becoming an Egg Donor for her, has been one of her biggest accomplishments in her life.
Meagan is a case lead manager over surrogacy and egg donation journeys in Eastern Canada. Meagan values her colleagues at Proud Fertility like her family and she applies all that she knows about both Egg Donation and Surrogacy in her case management overseeing Surrogate Mothers, Egg Donors and Intended Parent(s).
Herstory: Meagan
---
Have you ever wondered what motivates someone to become a Surrogate? Meagan is a Proud Egg Donor/Client Care Specialist and shares her story. Please share this video to help spread the word about the incredible gift of Egg Donation.