Surrogate mothers from Alberta and British Columbia gathered for a special weekend retreat in Edmonton this weekend.
The goal went beyond relaxation and aimed to shed light on surrogacy while combating the stigmas that surround infertility.
"I genuinely believe that everyone deserves the chance to be a parent," Nathan Chan, managing director, founder and intended parent of Proud Fertility, said.
The surrogacy consulting agency has helped at least 20 families. Chan understands first hand the profound longing to have a child.
"The desire to have a child for me has been a very long journey," Chan said. "I started in 2010 when I started thinking that this was the right path for me, to become a parent."
The path to parenthood has not been an easy one. There has been loss along the way.
"Having a miscarriage and also a stillborn – and that's what gave rise to this passion of mine," Chan said. "I want to be able to help others."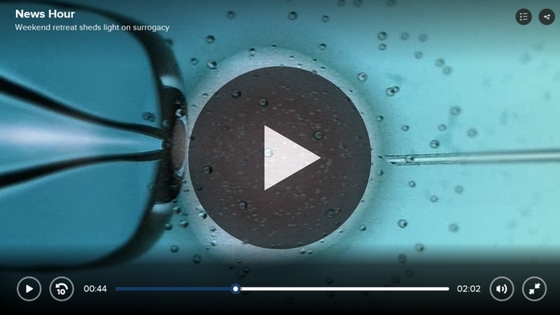 Roughly one in six Canadian couples experience infertility. That number has doubled since the eighties.
Proud Fertility works with gay couples, single men and women, heterosexual couples and cancer survivors through egg donation and surrogacy.
"My consultancy is about making sure that people are always included. Infertility does not discriminate,' Chan said.
First-time surrogate Heather Watson has four children of her own. Her journey began when she offered to help a friend who could not have children of her own at the time.
"The tears in her eyes and the joy that she got just from me offering to carry a baby for her was an emotional experience for me," Watson said.
Her friend was eventually able to conceive and had twins. Watson is now helping another couple make their dream come true.
While Proud Fertility is based in Canada, it has helped intended parents from 10 countries including Norway, Denmark, Spain, France and the United States.
The services offered can be costly. Chan said he tells people to budget at least $80,000 to $100,000 in order to afford using an egg donor or surrogate.