What surrogacy has done for me to help show my kids about love and generosity…
People are always quick to point out the negative stories they see about surrogacy on social media or the news. It's rare that the successful journeys or good stories actually make the headlines.
I didn't give away their sibling
The other day I asked my 13-year-old daughter what she thought about me being a surrogate? Over the last few years, we have discussed the medical terms of the situation and how the surrogate baby is not biologically related to her. I really need my kids to know I didn't "give away" their sibling!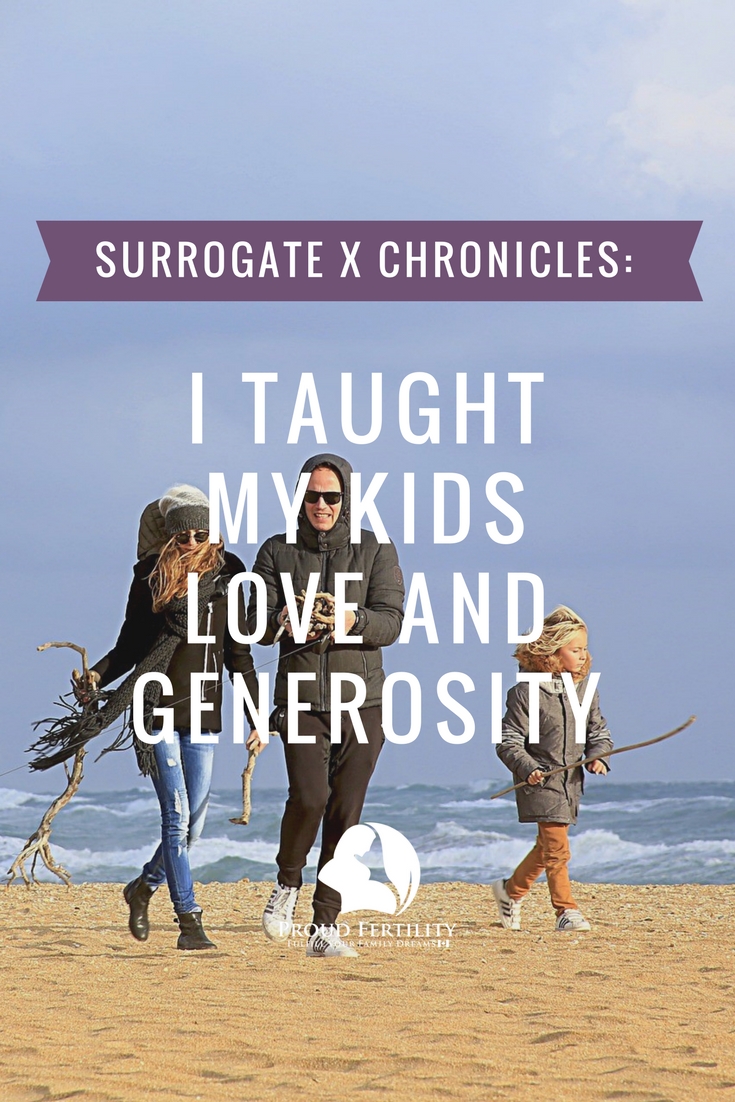 My daughter said, "that's why I love you, mom! You did something so wonderful for people you didn't even know!"
Surrogacy has taught compassion, selflessness, kindness, and generosity
She gets it! This beautiful young woman is more understanding and compassionate than most adults I know!  This surrogacy journey has helped teach my kids about compassion, selflessness, kindness, and generosity! I don't have a lot of money, but my biggest hope is that my kids will be the best adults they can be!
I'm hoping I'm the good example my kids can learn from and I encourage my kids to use their hearts every day! Kindness is a lost art.
My son vs. daughter
My oldest son has a lot of heart and sometimes finds it difficult to understand his feelings as a young man! He tells his friends about the surrogate baby his mom had with pride and he asks questions about the boy regularly.
Is he (the surro-baby) smart? Is he happy? Does he know about us? Even though my surrogacy was an open one and we can communicate anytime, I have told my kids that we want to respect their space and allow them to be a family. They are encouraged to reach out if they want but for now, they get me to communicate, they are happy knowing he is well and happy!
My children are still young and as they get older I hope they continue to ask about him! They love him and respect the situation, and I hope this will help them follow their passions so they can one day make a difference and give back in their own kind of way!
Have you been considering carrying a child for someone who can't?
Complete a Surrogacy Interest Form and our team will walk you through the process of becoming a Gestational Surrogate.