Egg Donors need informational support.
Egg donation can appear to be a complicated process. Informational support is important to ensure each Egg Donor is prepared to make the commitment involved in donating eggs. Every Egg Donor that works with Proud Fertility not only has ongoing support from our team but also has access to counseling, legal support, and assistance acquiring medical information. It's important that Egg Donors are informed and feel confident and safe throughout the egg donation process.
Egg Donors need physical support.
As the egg retrieval looms closer your Egg Donor's ovaries will become heavy. They may move slower and experience bloating, cramping, and discomfort. When traveling for egg retrieval it will be important for them to have someone that can help them get around and carry their bags.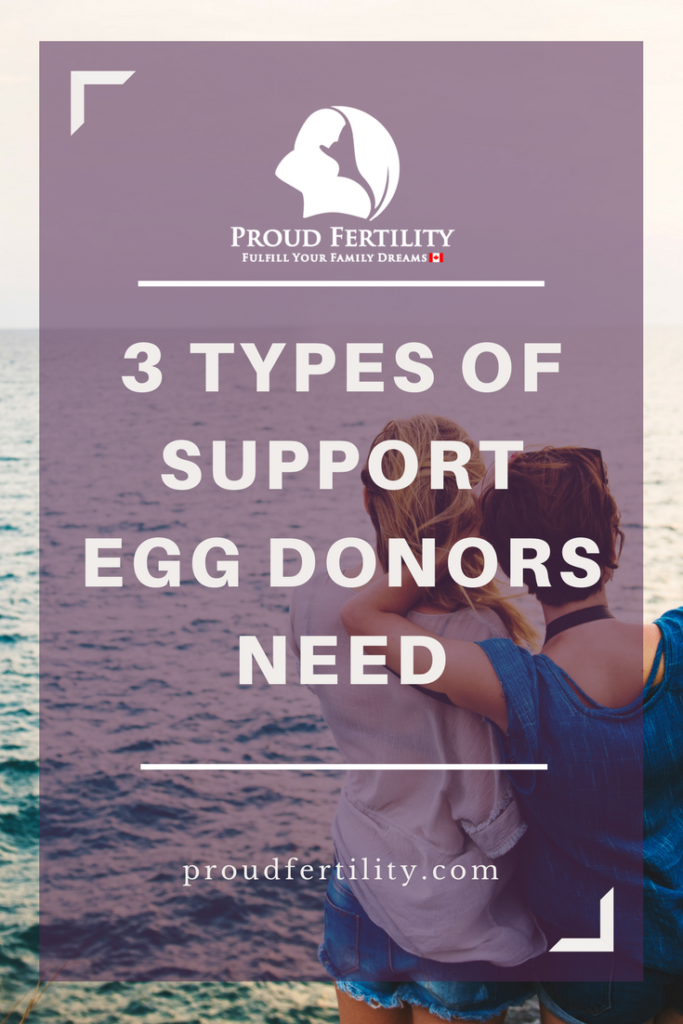 Egg Donors need emotional support.
The process of egg donation can be scary and emotional. Mix an already emotional event with the hormones an Egg Donor takes, and the result is often a little messy.
Your Egg Donor's mental health is important.
Emotional support component is a big part of why Egg Donors need a travel companion when they go to the fertility clinic for their egg retrieval. Ensuring your Egg Donor has someone that they trust and who cares for them, is vital to their well being.
Having a support person is essential to the egg retrieval process.
Most fertility clinics will require your Egg Donor to have a travel companion. A travel companion will not only provide emotional and physical support as your Egg Donor prepares for the egg retrieval, they will also need to provide a high level of assistance to them once the procedure is complete.
Although egg retrieval is a minor surgery, your Egg Donor will be unable to drive, and may not be cognizant enough to travel on their own. The medication they will be given during the retrieval may cause grogginess.
Egg Donors need to recover (at home or at a hotel, if the fertility clinic is not local) for at least 24 hours. There should always be someone present in case of complications. Even when the retrieval and recovery go well, an Egg Donor may experience nausea, vomiting, pain, and fatigue. They will need someone to assist them with basic tasks, prepare or pick up food, and keep an eye on their well being.
As an Intended Parent myself, I know just how important it is to have a thorough understanding of the expenses you are incurring. Because you are responsible for all reasonable travel expenses your Egg Donor and travel companion incur, it makes sense that you have questions. Travel companions are absolutely necessary for all Egg Donors.
If you have questions about surrogacy or egg donation, please contact us today!
Ready to learn more about becoming an Egg Donor?
Complete an Egg Donor Interest Form and we will be in touch!
Want to receive donor eggs and begin your journey to becoming a parent?
Filling out an Intended Parent Interest Form is all it takes to get started.