The Why of Bonding With Your Baby
Bonding is the creation of an intense attachment between a child and their parents and is essential for babies health and wellbeing.  Although studies are still being conducted, science has shown that a child's bond with parents does influence their sense of security and self-esteem as they grow and develop. However, a bond isn't created overnight, but over time, and can even begin before the baby is born – so how can you be bonding with your baby if you're not carrying your own child?
The When of Bonding With Your Baby
Even in the womb, babies can hear sounds and movement around them.  Starting early, during pregnancy, is one way to interact with baby before they're even earthside!  Record your voices reading a favourite childhood story or singing a nursery song, choose favourite songs for baby to listen to in the womb, or talk to baby via skype or in-person time spent with the surrogate.
Baby's sense of smell is also strong.  One surrogacy family chose to ask their gestational surrogate to sleep with a stuffed animal regularly.  When it came time for baby to transition to her parents, she had the scent of her surrogate for comfort.   Of course, after baby arrives, the ways you can bond grows!
The What of Bonding With Your Baby
So what can Intended Parents do after birth?  First and foremost, skin-to-skin time!  An Israeli study conducted long-term on NICU (Neonatal Intensive Care Unit) babies have shown that consistent skin-to-skin care (otherwise known as 'Kangaroo Care') provides benefits such as improved organ function, stabilization of body temperature, exposure to good bacteria, and reduction in crying and pain.   You help provide baby with a warm, safe place to experience their new environment.  Bonding also develops during the simple tasks of day to day care; feeding, changing diapers, comforting, speaking to, bathing, and holding your child will assist in forging a strong and loving connection.  Remember to be fun!  Make faces, sing songs, speak in silly voices – as baby grows, they will love the interaction and learning.  Your child's first smile will expand your heart even more than you thought possible.
The Who of Bonding With Your Baby
Whether a single parent or couple, the parents should be the primary focus for bonding.  Whether skin-to-skin time, a bath, or feeding, begin creating your new rituals and routines together, while safely introducing your new baby to the world!   Don't forget to ask for help!  Becoming a new parent can be overwhelming for anyone, and having support will allow you to focus on establishing a beautiful relationship with your precious new arrival.  Congratulations to you and remember – "There is no such thing as a perfect parent. So just be a real one."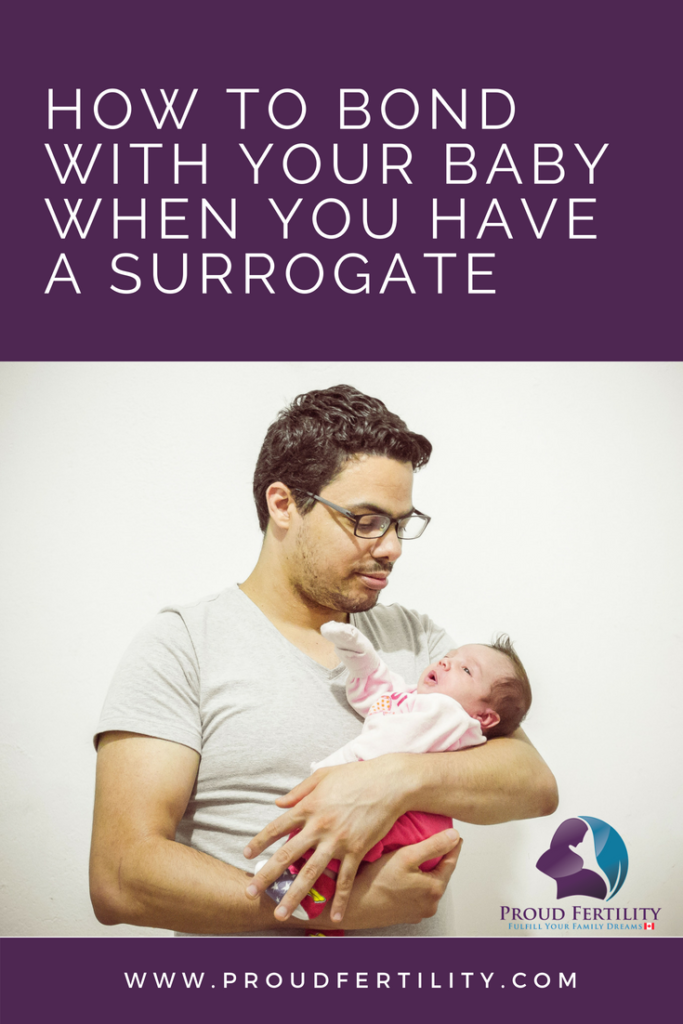 Are you ready to learn more about becoming a parent through surrogacy or egg donation?
Filling out an Intended Parent Interest Form is all it takes to get started.