Belly Casting
Belly casting is a fun way of preserving your pregnancy memories.  It celebrates the journey of pregnancy and reflects the beautiful changes your body experiences.   Casts can be left "raw" (sealed to prevent moisture absorption, but unpainted) or decorated in a wide variety of ways including paint, hand/foot prints after birth, and decoupage.    It can be kept by the surrogate as a memento of their gestational surrogacy, or given as a thoughtful present to intended parents, as a keepsake for their surrogacy journey.  They can be used as an art piece and displayed on a wall, or have even been used as bowls or table pieces, size and preference dependent!
Nathan Chan, Managing Director of Proud Fertility, and Sonya, owner of Full Circle Birth Collective in Edmonton, Alberta, demonstrate how a belly cast is created: lube, boobs, and all!
Keepsake Jewellery
DNA keepsake jewellery is a more recent innovation on the birth keepsakes scene but has exploded in popularity.  The DNA can be in the form of hair, cremation ashes, breastmilk, placenta etc., and is mixed with a resin and turned to stone.  Once the DNA has been safely preserved, a work of art is created.  Necklaces, and beads, and rings, oh my!
 Although the idea of using DNA might be a little "out there", as evidenced in Nathan's visit with Lindsay from Elemental Alchemy, these jewellery pieces are eye-catching, beautiful, and a unique way to preserve and remember such an important life experience. 
Placenta Art Prints
Speaking of "out there" – ever heard of placenta art?  The placenta is vitally important to baby's growth and health and can be used so many ways, even after childbirth!  Prints can be created using the placenta's blood, natural dyes or paint.  It can be raw and natural, or creatively coloured to reflect the client's wishes, with flags or initials as an example.  And with the digital alterations, creativity has no limits!  In dried placenta art, the umbilical cord is utilized to form shapes or lettering and dried to solidify the piece.  Hearts and short words are quite popular, including love and hope.
Nathan Speaks with Kimmy Dueck, of Rebel Mama Birth Services in Calgary, Alberta, to explain how placenta art is made and why it completes the granola trifecta of gestational surrogacy mementoes – whether for the surrogate or the intended / future parents!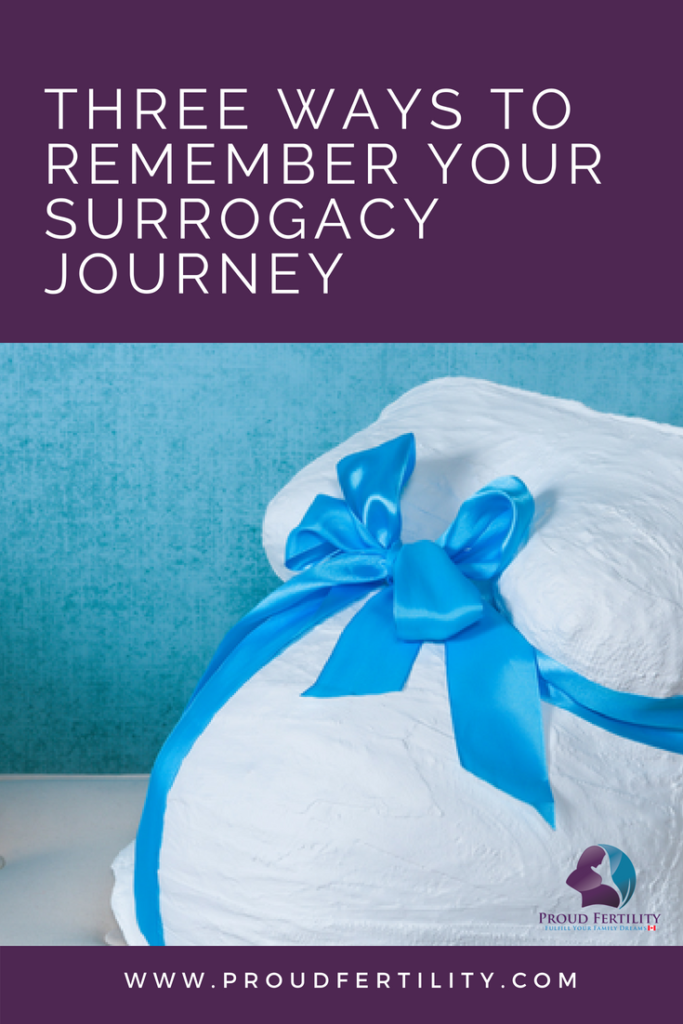 Have you been considering carrying a child for someone who can't?
Complete a Surrogacy Interest Form and our team will walk you through the process of becoming a Gestational Surrogate.