Although he discovered that he has built a beautiful chosen family through surrogacy and Proud Fertility, Managing Director Nathan Chan still held tight to his dream of becoming a father. And now he has a surrogacy announcement to make.
Proud Fertility was built upon the ashes of his previous surrogacy journeys. Nathan had tried several times to have a child only to experience tremendous loss. Never losing hope for himself, but taking time to heal, Nathan decided to use the knowledge he had gained as an Intended Parent, to help others fulfill their family dreams.
With every baby that has been born, a dream has come true, and Nathan's own hope has burned brighter. He was inspired to finally attempt surrogacy again last year and…
You may have heard rumors but if not, hear it here first! Managing Director Nathan Chan is expecting a child of his own through surrogacy!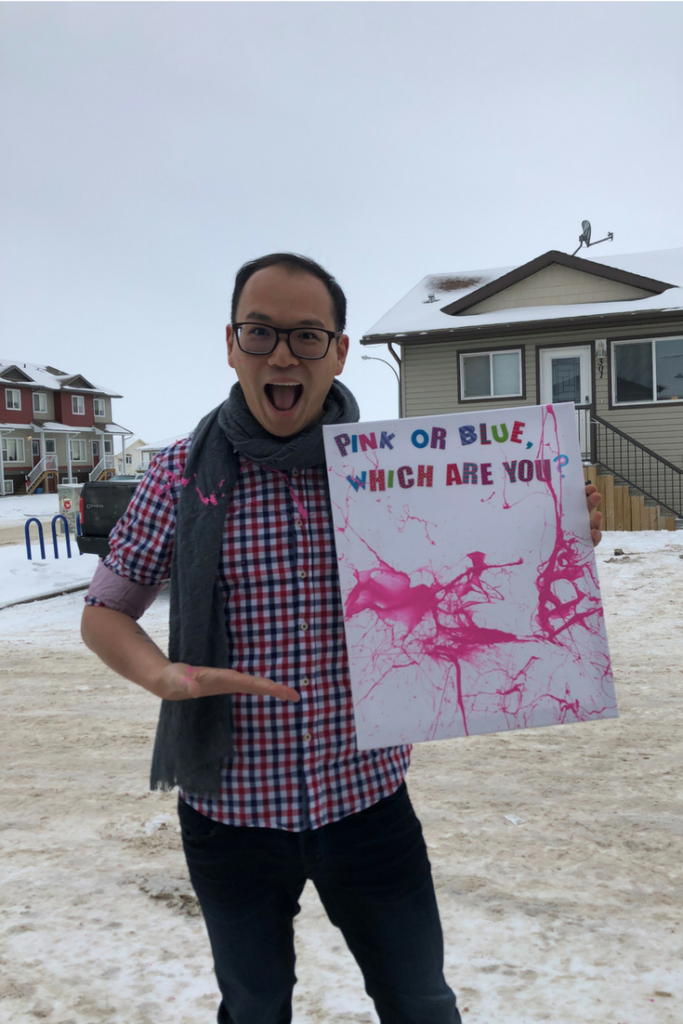 After a long journey filled with loss and hope Nathan's first child, a daughter, will be born in May 2018. His gratitude for his friends and family who have supported him in his many years long path to parenthood is bounding. Although this is not his first surrogacy journey and he works with surrogate mothers every day, he has been especially blown away by the generosity of his own gestational carrier.
The adorable gender reveal. Check out more ideas for gender reveals on our blog: 7 Ways to Reveal Your Baby's Gender
Over the past 8 months, Nathan has been busy preparing for the pending arrival of his daughter. He has been especially focused on the important things like ensuring he is physically prepared to chase a toddler! He worked hard enough to lose 40 pounds and attract the interest of Men's Health Magazine.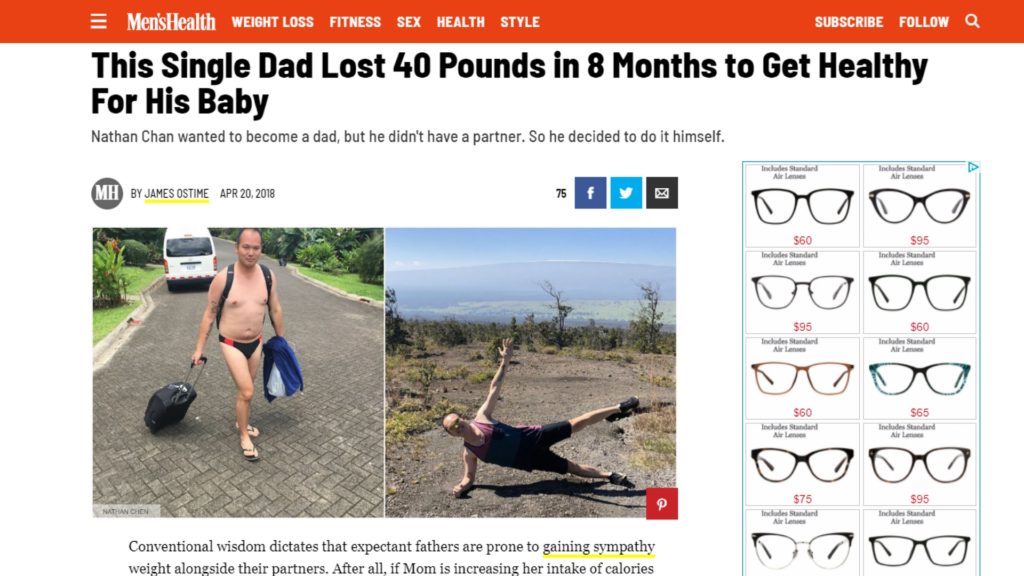 Join us in celebrating Nathan's commitment to helping others achieve their family dreams, and in congratulating him on the pending arrival of his daughter!
Nathan – we couldn't more excited for you! We are inspired by your tenacity and know you will be an amazing father and grow a loving family!
Stay tuned (and follow us!) to both Proud Fertility and Pride Surrogacy for updates and anecdotes as Nathan's journey to become a proud single dad by choice comes to an end!
With love,
The Proud Fertility Team